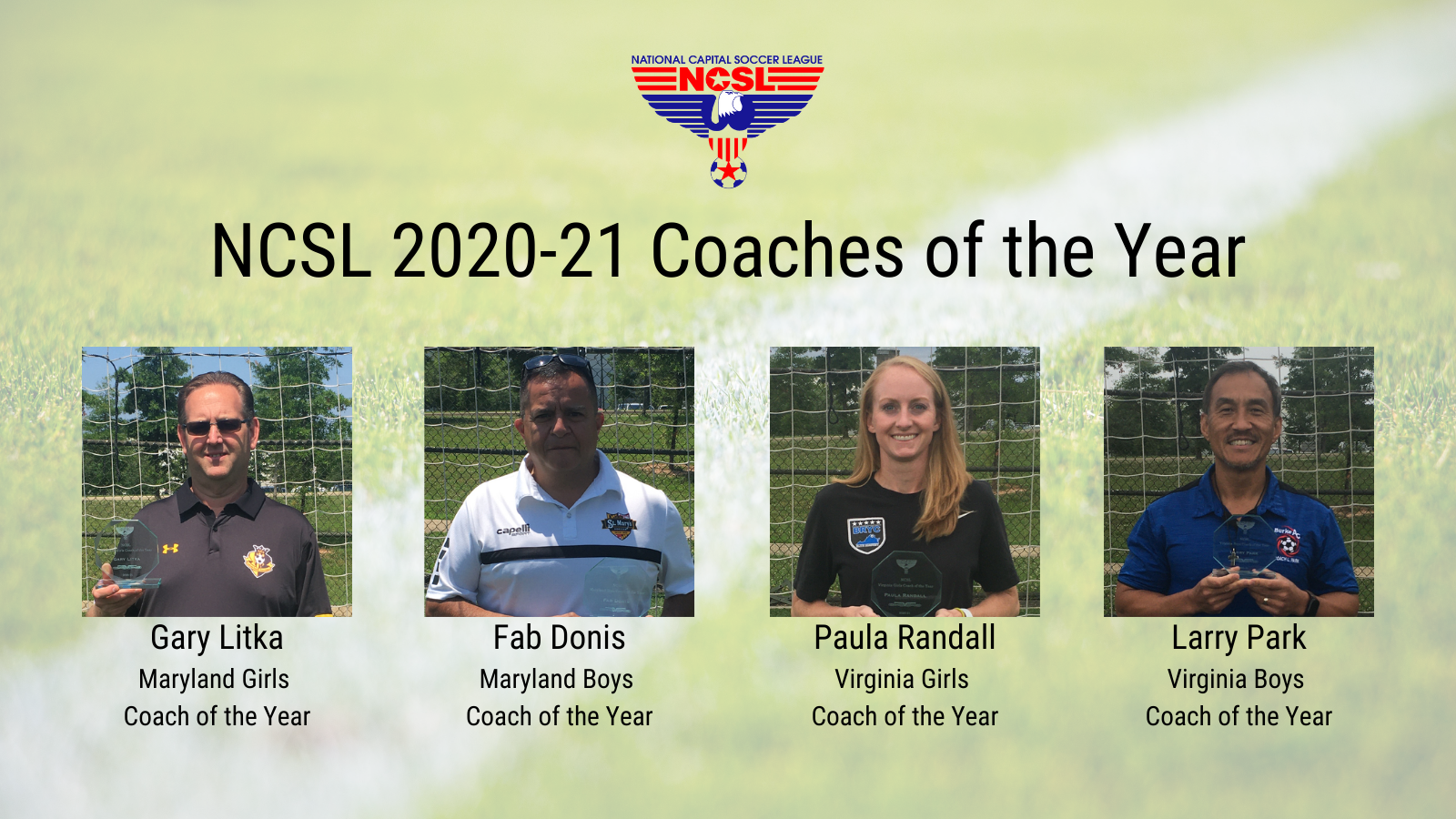 Gary Litka (CSA)
Maryland Girls Coach of the Year

Gary Litka has coached for 15+ years at all levels of play, ranging from U4 introductory programs to small and full-sided travel teams. He currently works with CSA Rage 09G and contributes additional time to working with other developmental programs. He holds a Grassroots licensing from 4v4 to 11v11, USC Level 6, USC GK Level 2, & USC Futsal Level 1.

He has always practiced what he preaches by showing parents, players, coaches, and others around that patience, understanding, compassion, and empathy allow all to enjoy, by simply respecting one another, which is the core value of sportsmanship. He is a strong advocate of player development initiatives who push for and has helped design several of our introductory and developmental programs. To further his coaching development, he attends USC conventions and actively communicates with DOCs and TDs across the area. At the community level, Gary supports the CSA community by putting together a 3v3 tournament and donating all proceeds/profits to charity.

Fab Donis (SMS)
Maryland Boys Coach of the Year

Fab has been coaching with St. Mary's for over 15 years, and during his time, has guided hundreds of players at the club. He holds a USSF D License and is the current assistant coach for the St. Mary's College of Maryland women's soccer team.

He has an incredibly positive attitude despite continual roster changes each year and embraces the responsibility of preparing players for the next level. In addition to being a committed coach, he is known for being an even better person who truly cares about his players as people first and foremost. He has demonstrated a strong commitment to St. Mary's Soccer, giving a significant amount of his time to other club players and programs of which he has "no skin in the game".

Paula Randall (BRYC)
Virginia Girls Coach of the Year

Paula returned to coaching at BRYC in 2019 after leaving in 2011 to raise her family. She grew up in the northern Virginia area, playing her entire club career at BRYC. She currently holds a USSF C License. She played college soccer at the University of Illinois, Champaign-Urbana, and professionally with Kvarnsveden IK in Sweden.

Her main focus is on sportsmanship by developing kind and compassionate young people who support each other no matter what happens in the game. Each week, she awards a trophy to the player who displayed the highest level of teamwork and sportsmanship in practice and games. Regardless of game results, she always wears a smile and looks to build confidence. She is constantly adjusting and learning from her environment and is known as a standout leader in the club. At the community level, she is a member of her HOA board, volunteers to coach basketball and soccer, is actively involved in the White Oaks Elementary School computer lab...all while maintaining a full-time job!

Larry Park (BAC)
Virginia Boys Coach of the Year

Larry Park has coached for 17 years and has coached over 9 teams at BAC. His BAC United 07 team recently won the U14 Boys League Championship and will represent NCSL at the USYS Eastern Regional Championships. He currently holds a USSF C License.

He believes in encouraging players to be the best version of themselves on and off the field and is a role model for his players. He sets goals for his players and instills the value of hard work and perseverance. He is a student of the game and keeps an open mind to new ways to improve his coaching. At the team level and community level, he creates a "family" feel and is active in the church and leads a bible study group.